Horizon can help your company develop its hybrid cloud strategy, or optimize your current one.
Hybrid cloud is the future of IT because of its flexibility and agility. Whether you are looking to develop or optimize your hybrid cloud strategy, choosing the right platform is crucial. IBM Power is the best platform for hybrid cloud, allowing your company to deploy, scale, and modernize applications. That's why we are offering a complimentary IBM Power Assessment.
Take advantage of this offer, and we'll work with you to evaluate various pathways to Power, including: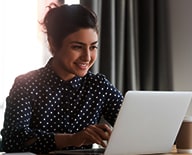 Fully hosted cloud migration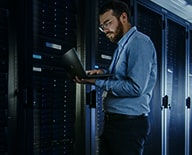 Upgrading your current on-prem Power Systems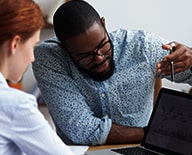 Evaluating a hybrid model to maximize performance
At Horizon, our goal is to set you up with a strategic plan that helps you make smart decisions, plan for the required budget, and ensure that your Power transition goes smoothly.
Our IBM Power experts will work with you to understand your current situation and make recommendations based on your needs.
What to expect:
Fill out the form to tell us more about your company and schedule a free IBM Power Assessment.
Receive a follow-up call from a Horizon representative who will set up your assessment.
Participate in a consultation with an IBM Power expert.
Based on the assessment, our team will provide you with cost estimates, TCO studies, and migration timelines for each scenario.